NeoCon 2023
‹ BACK TO DESIGN NEWS
NeoCon is the world's leading platform and most important event for the commercial design industry. Since launching in 1969, NeoCon has served as the annual gathering place for design professionals and end-users. The three-day event showcases game-changing products and services from both leading companies and emerging talent—providing unparalleled access to the latest and most innovative solutions. Additionally, a robust educational program of keynote presentations and CEU sessions offers world-class expertise and insight about today's most relevant topics during the show and throughout the year. A launch pad for innovation—NeoCon offers ideas and introductions that shape the built environment today and into the future.
Check out these articles next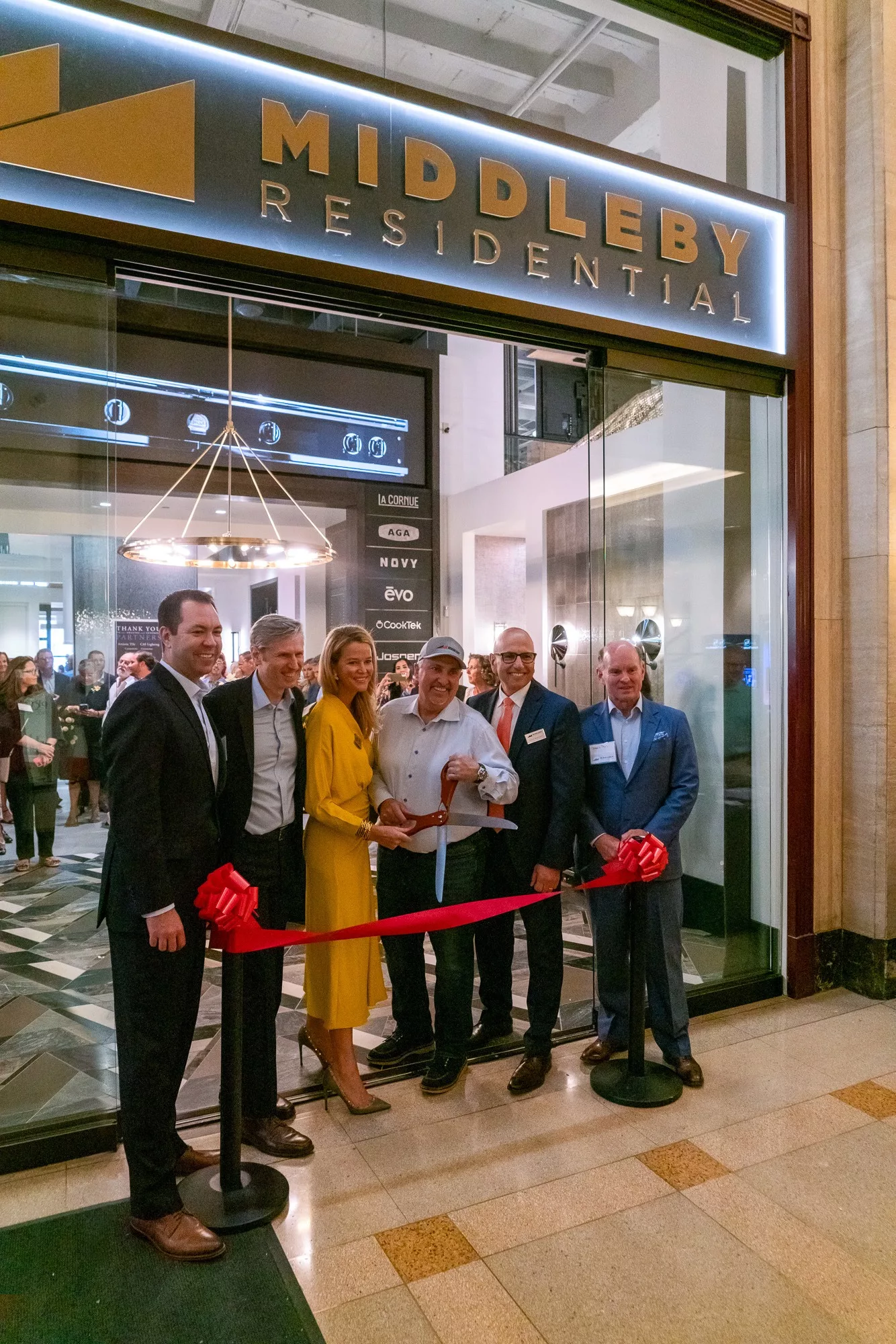 Middleby Celebrates New Expansion
The new Middleby Residential Showcase Gallery Chicago celebrated their opening with a party on June 27. A perfect location in highly visible Suite 100, the premium luxury brands and exclusive outdoor appliances steal the show in an exceptional 7,000-square-foot space that will provide a truly memorable experience. While their reputation for beauty and design is the centerpiece of the brand collection, Showroom guests will fully experience the latest residential technology using live product. The home chef will appreciate the luxury and technology on display in the meticulously crafted, state-of-the-art vignettes. The outdoor cooking enthusiast will find their happy place basking in a myriad of exclusive outdoor options that are activated for live cooking inside the Showroom. Middleby looks forward to welcoming guests for unique chef-led cooking demonstrations, in-depth trainings with brand experts or just to enjoy a breathtaking river view from the corner windows.
READ MORE
Brown Jordan Opens Flagship at THE MART
Brown Jordan, the award-winning luxury outdoor furniture brand, recently relocated from the 14th floor and opened their new flagship showroom in suite 128 at THE MART. The new space continues an innovative vision for the brand that celebrates its history while introducing the interior design and architecture communities to new cutting-edge designs, fabrics, finishes and colorways available through the showroom. To celebrate, Brown Jordan hosted a Summer Soiree on June 27, in the dramatic space with sweeping views of the Chicago River and Mart Park. Guests enjoyed light bites and drinks while mingling with the trade.
READ MORE